Los Altos Hills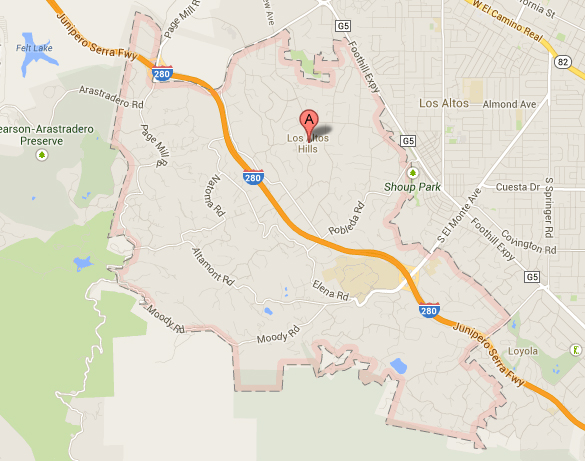 Incorporated in 1956, the Town of Los Altos Hills is located adjacent to the City of Los Altos, thirty-five miles south of San Francisco. The advocates of incorporation were dedicated to the "preservation of the rural atmosphere of the foothills and orderly and unhurried growth". Residents can avail themselves of the unique rural nature of Los Altos Hills by using the extensive pathways system, enjoying the views, visiting the preserves and meeting neighbors in the process.
The Town of Los Altos Hills encompasses 9 square miles, making it one of the smallest incorporated towns in Santa Clara County. There is an additional 5.2 square miles of unincorporated land adjacent to the town's boundaries that is designated within the Town's "sphere of influence" and may be subject to the Town's guidelines or annexation.
Los Altos Hills has a little over 8,000 residents. Many are drawn to this town because of the beauty of the area—rolling hills, picturesque valleys, and mild climate, much of the same reasons which drew the first inhabitants. One of the most distinctive features of the town is the singular dedication to the preservation of a "residential-agricultural" lifestyle, which is manifested in gracious homes, vast open lands rolling hills, spectacular views of the South and East Bay communities, and a uniquely rural atmosphere—a rarity in the one of most densely populated counties in California. Another significant feature of the town is absence of commercial activity which the founding fathers foresaw, and present residents have long upheld as necessary to preserve the kind of lifestyle they desire by choosing to live within the Town limits. Combined with the natural beauty, physical assets and the determination of the residents to maintain their rural lifestyles, the Town remains one of the most beautiful, unspoiled, and desirable residential communities in Northern California.